Passionate about the River Exe?
Join us at our next Friends of the River Exe River Conversations.
We'll share what we and other inspiring organisations have been up to, and we invite you to plan with us what we do next.
Exeter – Thursday 23 November 2023, 6.30-8.30pm, Mint Methodist Church Centre, 154-155 Fore Street, Exeter, EX4 3AT.
Exmouth – Tuesday 28 November 2023, 6.00-8.00pm, Exmouth Railway Club, GWRSA, 3 The Royal Avenue, Exmouth EX8 1EN.
Tiverton – Jan 2024 date tbc, St George's church extension, St George's Church, Tiverton EX16 6LN.
For details and to let us know you're coming, visit our Facebook page.
Our Friends of the River Exe volunteers have formed a whole load of groups! Citizen science testing, legal action, direct action, organising events and exploring river restoration.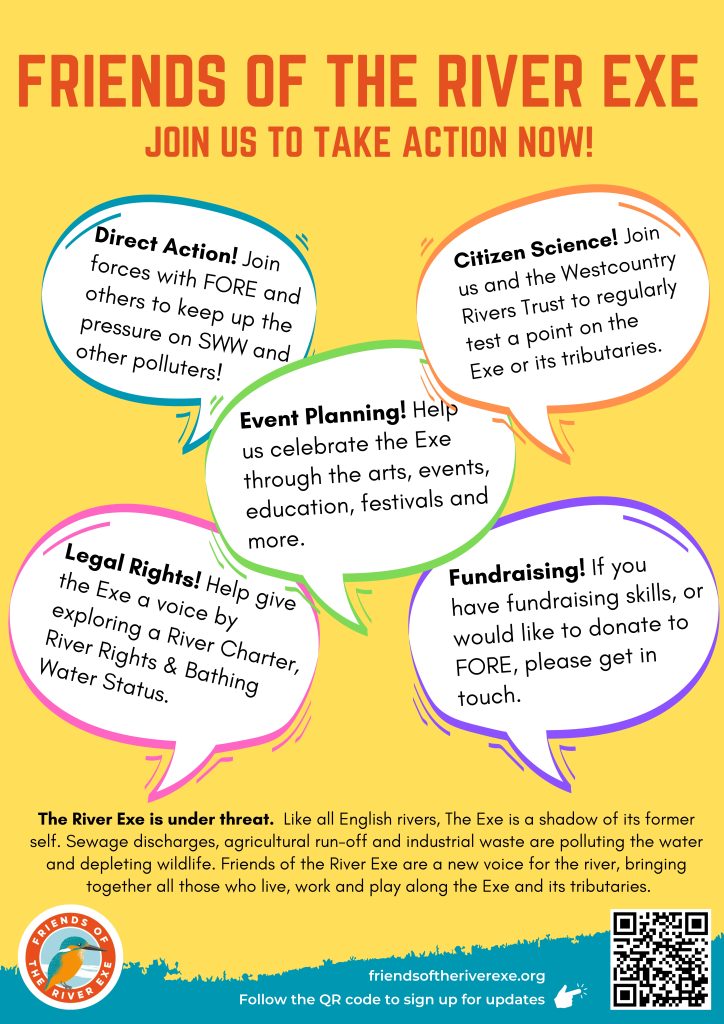 We're looking for more organisers to get involved – could it be you?
We can all also help our river by making changes at home. Remember everything that goes down the drain, falls in a ditch or lands on the road ends up being washing into a river and ultimately the sea.
Don't put harmful chemicals and pesticides down your drains and on your garden – pesticides are water soluble and will seep into the ground, ending up in the water course, and in the river.
Use biodegradable cleaning products – Grit, grime, oils, soaps, detergents, chemicals, pharmaceuticals can all kill invertebrates which young salmon/trout feed on.
Plant a tree – its root-systems create stability, absorb rainwater and reduces amount of soil that runs into the river.
Go easy on the amount of water you use – sweep rather than use a patio cleaner, shower every other day and put a brick in your toilet system.
Only wash pee, paper and poo down the loo.
No wet wipes and sanitary towels.
Save rainwater by putting water butts on all your drain pipes – not only are you conserving water for your garden but you are also preventing runoff and flooding.
Create a water garden near your water butt where the rainwater runs off.
Compost your garden waste and enrich your soil with the compost – this will help retain moisture and encourages carbon sequestration (absorption).
Use peat free compost – peatlands conserve water and are a really great carbon sink.
Do not leave soil bare as it is more prone to run off. Plant some green manure such as clover or mustard to enrich your soil.
Join task groups to remove invasive species such as Japanese knotweed and Himalayan Balsam from your local river bank.
Eat more organic & plant based meals – this reduces chemical & manure wash-off into the river.
Protecting rivers is part of protecting the planet – join a local community group such as Transition Exeter, Transition Exmouth & Sustainable Tiverton to find out what's happening.
Talk to your friends, family, neighbours, counsellors and your MP about river protection – it's one of the most effective individual actions you can take.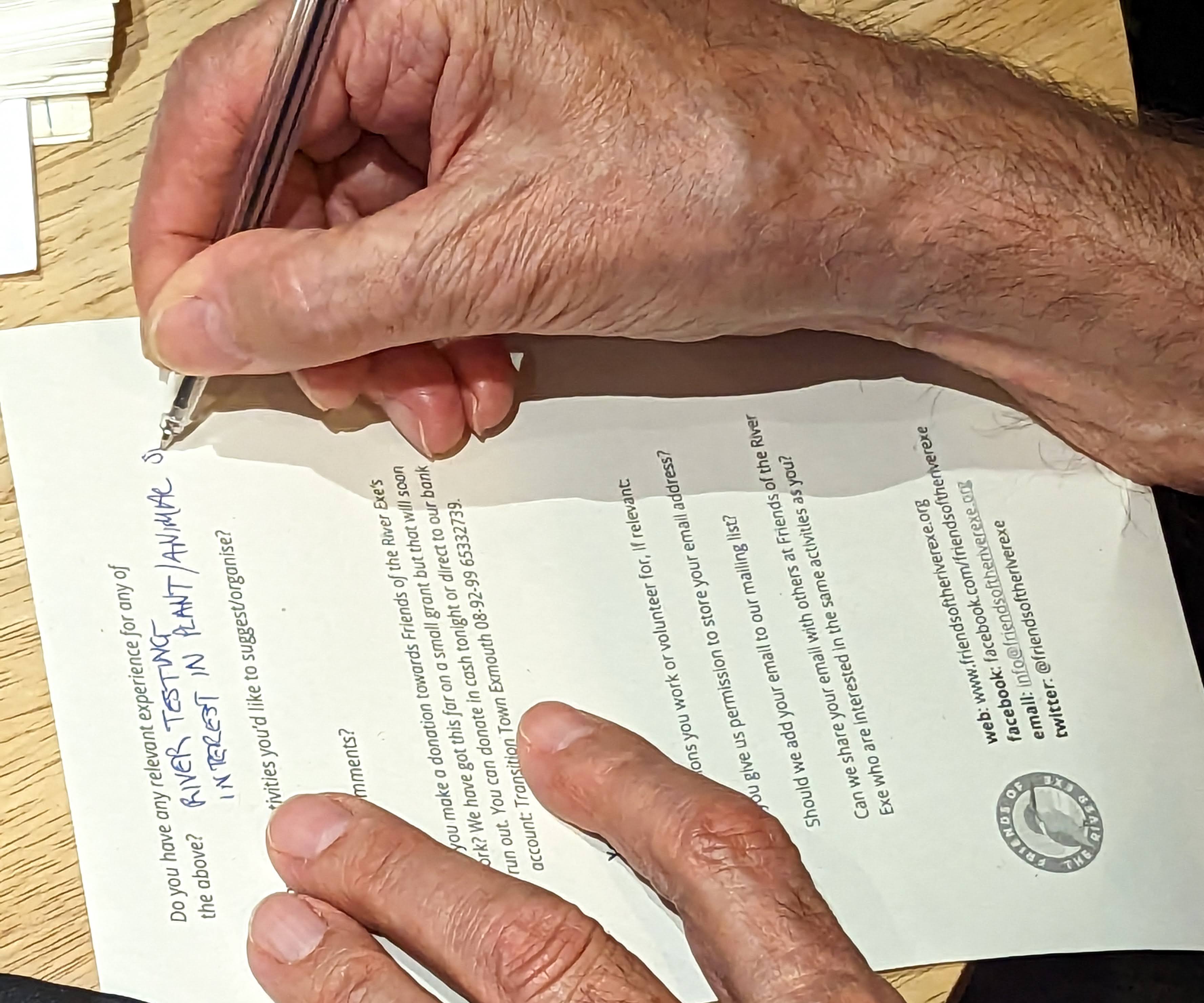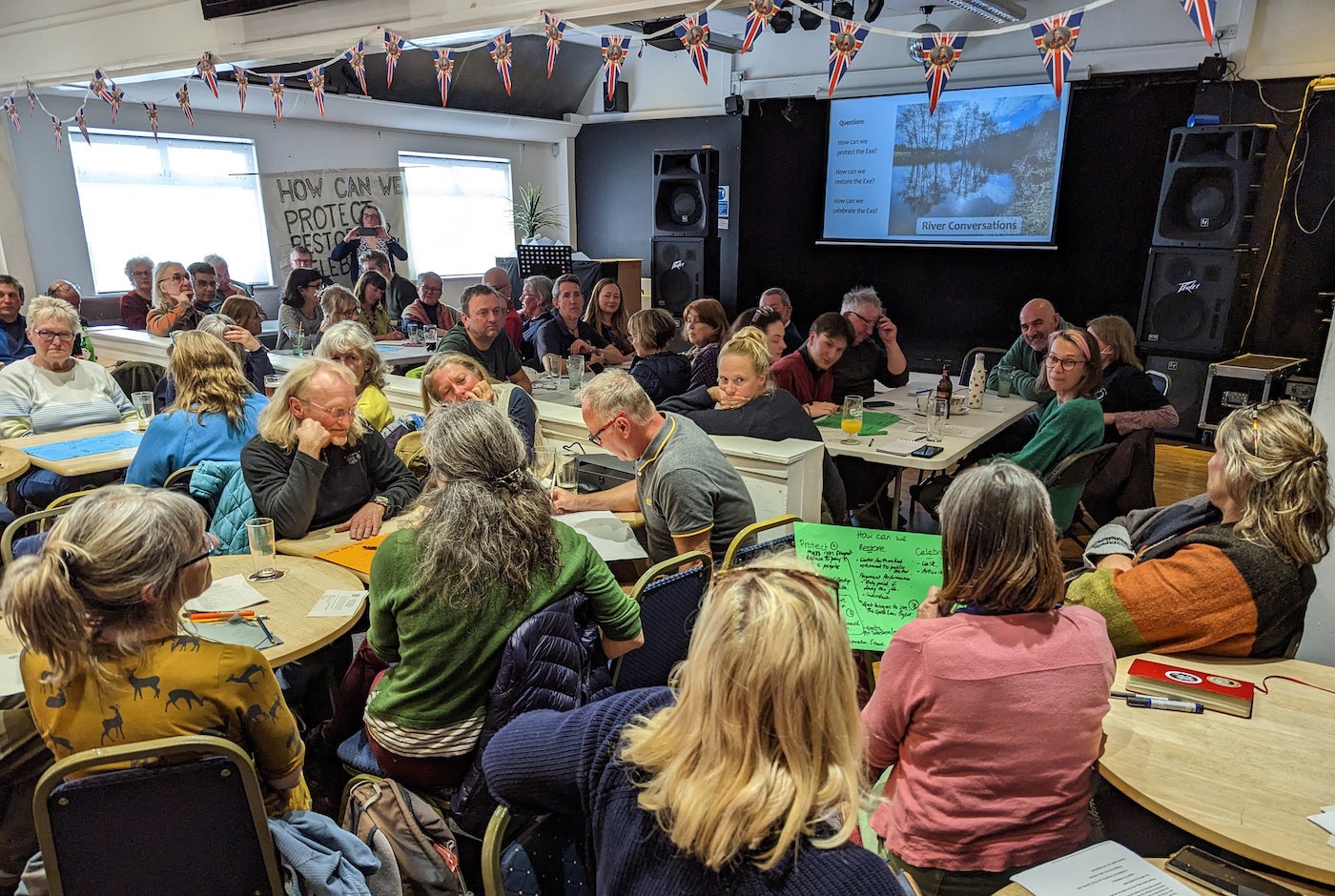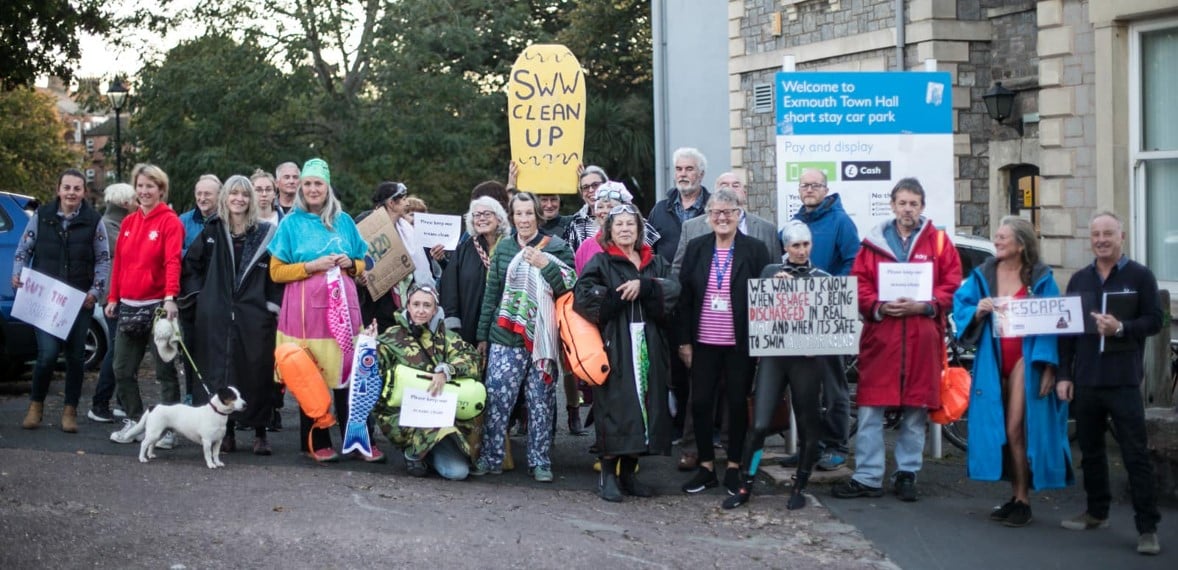 Citizen science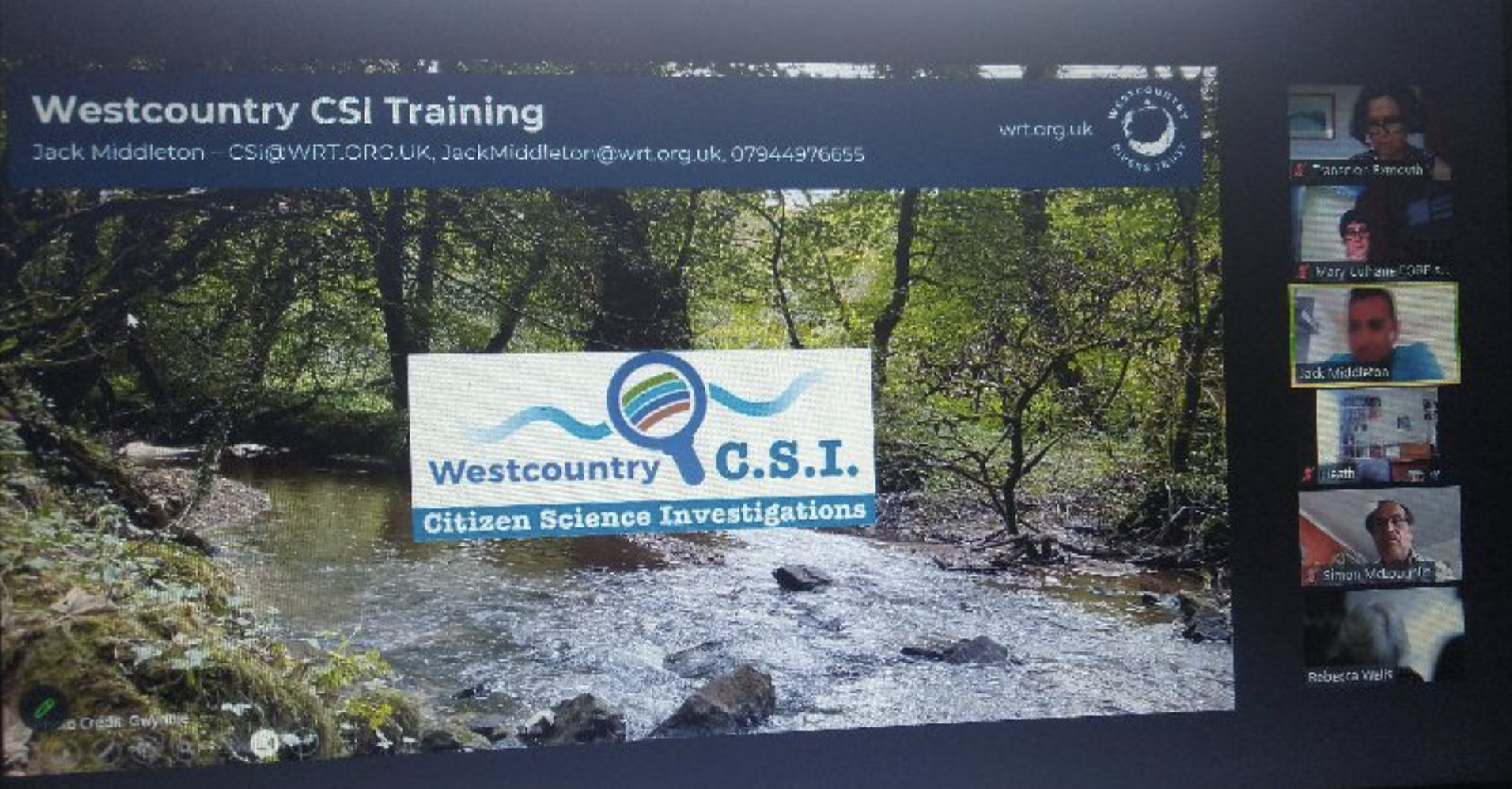 The citizen science group were inspired and enthused by Jack Middleton, Westcountry Rivers Trust Citizen's Science and Volunteer Coordinator. Thanks to Sea-Changers for their grant we're going to be able to equip 30 people to test their section of the River Exe which is brilliant. The first training is in September 2023.

Jack also told us about Estuarine – a new project which will test saline water – we hope to be doing the pilot project for them! Many thanks to Ann Keen, Tess Read and Caroline Lewis for taking the lead on this.
River legal rights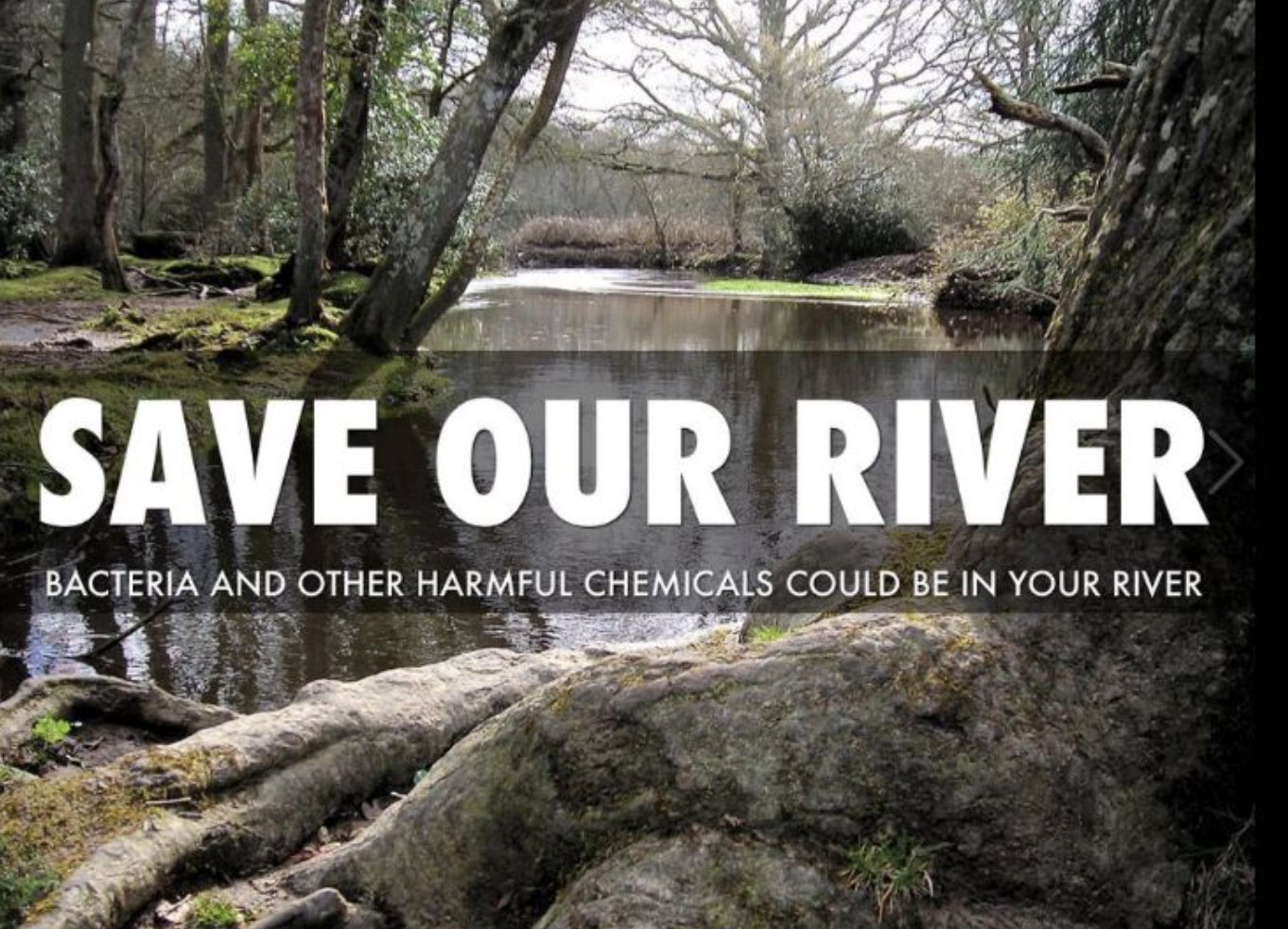 The legal action group are researching opportunities to build a River Charter, River Rights, Bathing Water Status and parliament of the waters. They've met with Akhila Potluru, Rights for Rivers UK who shared their planned work to grant vulnerable rivers in the UK environmental personhood through the establishment of relevant byelaws; the Bioregional Learning Learning Centre, Earth Law Centre and University of Roehampton and Friends of the Dart who are applying for Bathing Water Status.
If the sky is infected
The river has to drink it
If earth has a disease which could be fatal
The river has to drink it
If you have infected the sky and the earth
Caught its disease off you – you are the virus
If the sea drinks the river
And the earth drinks the sea
It is one quenching and one termination
If your blood is trying to clean itself
In the filter of your corrupted flesh
And the sores run – that is the rivers
The five rivers of Paradise
Where will you get a pure drink now?
Already – the drop has returned to the cup
Already you are your ditch, and there you drink